Top

Axle Repairs
Croboride Engineering are one of the few companies within the UK to offer trailer axle repairs.
Whether you require stub or thread replacements or just a simple thread recovery, Croboride are here to lend a hand.
Croboride will produce the highest quality repairs to Manufacturers Specification at a reasonable price.

No Need to Buy a New Axle
Give us a call on 01283 511188
Thread / Stub Replacements​
How to find us:
Quick Links
Home | Services | Gallery | Contact
Copyright © 2016 Croboride Engineering Ltd
All Rights Reserved

Registered No. 2319062 England
VAT Reg No. GB 507 823349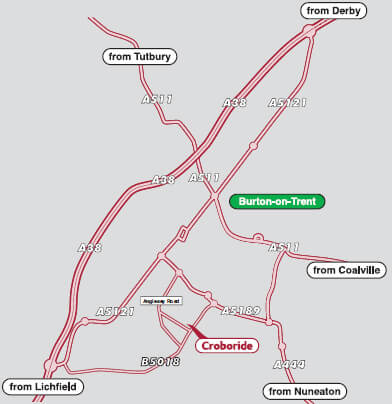 Contact Us
Registered Office and Works
Rembrandt Works
188 All Saints Road,
Burton upon Trent,
Staffordshire,
United Kingdom
DE14 3LS
Tel: (01283) 511188
Fax: (01283) 530845
Email: info@croboride.co.uk