Top

Specialists in:
Manfacturing
On site installation
Manual Machining
Croboride Engineering Ltd provides conventional (manual) machining. Horizontal Boring, Vertical Boring, Turning and Milling.
Croboride Engineering has a range of Manual Machines:
Horizontal Borer
With the machining capacity 36" x 36" x 96" (914 x 914 x 2438)
Vertical Borer
With the machining capacity 75" x 24" (1905 x 610)
Horizontal Grinder (200 x400 x 200)
Cylindrical Grinder (300 dia x 2M)
Other manual machines include Manual Bridgeports, Cochester lathes, Dean, Smith & Grace lathe and Binns & Berry lathe.
How to find us:
Quick Links
Home | Services | Gallery | Contact
Copyright © 2016 Croboride Engineering Ltd
All Rights Reserved

Registered No. 2319062 England
VAT Reg No. GB 507 823349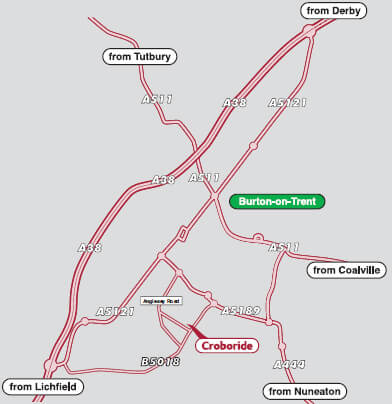 Contact Us
Registered Office and Works
Rembrandt Works
188 All Saints Road,
Burton upon Trent,
Staffordshire,
United Kingdom
DE14 3LS
Tel: (01283) 511188
Fax: (01283) 530845
Email: info@croboride.co.uk