Top

Croboride Engineering Ltd
Croboride Engineering has a 10,000 sqft machine workshop with a variety of machines ranging from up to date CNC's to manual machines, offering general grinding, turning, milling and boring capacity. With over 40 years experience our services cover a wide range of engineering aspects.
Croboride Engineering has a 7500 sqft fabrication workshop with a lifting capacity of 16 tonnes. Special welding by M.I.G., T.I.G., M.M.A., and Arc. In this competitive world, plant and equipment manufacturers must ensure optimum life of their new machinery. Croboride can help you achieve this objective. We can also help you put your existing machinery back into full service by refurbish and overhaul.
Our Services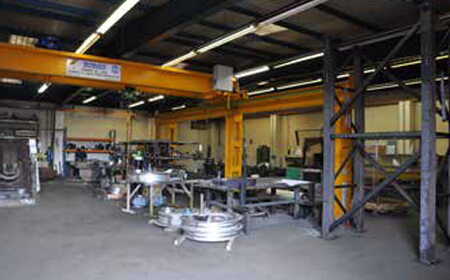 At Croboride we pride ourselves in producing high quality work for a diverse range of customers who include the industries of transportation, marine, quarry plants and food supply.
Our company offer the complete service incorporating knowledge, experience, technical advice, competitive pricing and on-time deliveries of quality products. We also offer a wide range of fabrication and installation, check out our gallery for some of our recent projects.
Our experienced engineers can visit your site, give on the spot advise, and provide quotations with no obligation.
Read More
Gallery

General Machining

After Sub-arc Welding

General Machining

Wire Spray Bearing

Finished Ground Roller

Arc Welding Machine

Arc Welding Machine

Coal Shearer Drum

Worn Support Roller

Coal Crusher Shaft

General Machining

General Machining

Coal Crusher Shaft

Breaker Bars

Exhauster fan Eyes

A F C Coal face pans

Foundry Moulding Box

Coal Shearer Drum

Mill looper Pit Plates

Auto Rotational Weld

Ride Bearing Housing

Wire Spray Operation

Pump Piston

Fuse Screw Feeder

Spray Welding Impeller

Plastic Thermal Spray

Rock Crusher Roller

Rock Crusher Roller

Rock Crusher Roller

Coal Shearer Shoes

Chain Strippers

Axle Repairs & Refurbs

How to find us:
Quick Links
Home | Services | Gallery | Contact
Copyright © 2016 Croboride Engineering Ltd
All Rights Reserved

Registered No. 2319062 England
VAT Reg No. GB 507 823349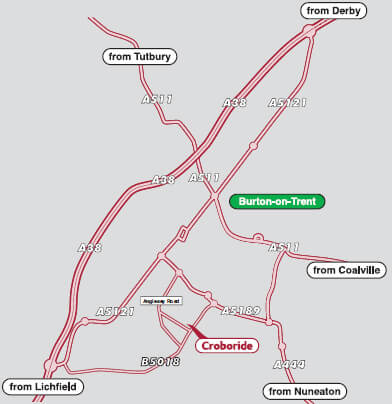 Contact Us
Registered Office and Works
Rembrandt Works
188 All Saints Road,
Burton upon Trent,
Staffordshire,
United Kingdom
DE14 3LS
Tel: (01283) 511188
Fax: (01283) 530845
Email: info@croboride.co.uk